Page 2 of 4
Mesopotamie
In de bakermat van onze beschaving, mesopotamie, bestond rond 2600 v. chr. een nieuwjaarsfeest.
Het nieuwjaar - of lentefeest bestond uit overgangsriten van winter naar lente.
De donkere winter met zijn boze geesten moest verjaagd worden.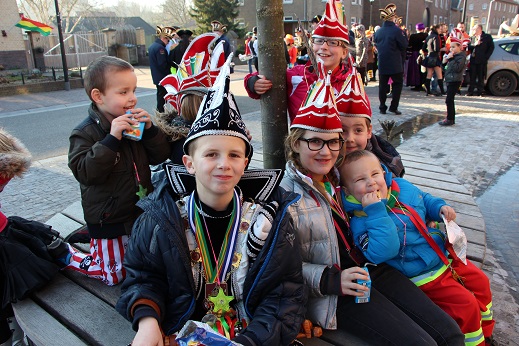 Het feest werd gekenmerkt door "rolomkering".
Op nieuwjaarsdag was de slavin gelijk aan haar meesteres en de slaaf mocht naast zijn heer lopen.
De machtige en de eenvoudige genieten evenveel achting.
De aanleiding tot deze rol omkering vormde het zagmoek- of sacaea-feest, waarvan tevens de tempelwijding was gekoppeld.
Een prachtig versierd pronkschip op wielen werd meegevoerd in de processie naar het heiligdom van de babylonische god mardoek.
Uit oude geschriften weten we voorts dat tijdens deze optocht een man werd meegevoerd die was uitgedost in koninklijke gewaden, maar in werkelijkheid een misdadiger was.
Hij mag gedurende het vijf dagen durende feest de rol van koning spelen, met alle geneugten van dien.
Op de laatste dag werd hem de koninklijke mantel uitgetrokken, kreeg zweepslagen en werd tenslotte terechtgesteld.
De grondgedachte achter dit feest vormt het geloof dat de godheid aan het eind van elk jaar moet sterven voor de zonden van het volk, opdat het volk het nieuwe jaar met een schone lei kan beginnen.
Omdat de koning in die tijd gelijk stond met een god (en de enige tastbare godheid tussen de mensen was) diende de koning dus te sterven.
Aldus werd het koningschap een eenjarige aangelegenheid.
Het mag dan ook geen verwondering wekken dat gezocht werd naar een oplossing voor dit dilemma.
Dit werd gevonden door het inschakelen van een substituut koning, ook wel sarpoechi genoemd.
Deze kon dan, zonder een gevaar te zijn voor het echte koningshuis, na korte tijd om het leven worden gebracht.

Griekenland
De grieken vierden rond nieuwjaar het feest van de vruchtbaarheid en hiermee samenhangende de wedergeboorte.
Tussen de winter zonnewende (21 december, het begin van onze winter) en de dag-en-nacht-evening (21 maart, het begin van onze lente) vonden allerlei feesten plaats en trok een schip op wielen rond.
Vanuit het wagenschip gevolgd door een optocht door de straten van de Griekse steden, werden vijgen, noten en versnaperingen naar de menigte geworpen.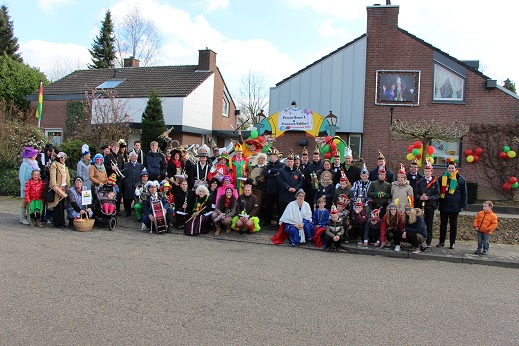 Tijdens dit wild en uitgelaten feest liepen gemaskerde lieden mee om de boze geesten mild te stemmen.